Current Information and Events
The 100% TBDBITL campaign aims to raise $10 million in endowed scholarship funds, so that every Marching Band member — now and in the future — will receive the financial support they need.
The 2018 Reunion will be held September 22, 2018, at the OSU vs Tulane game.
Photos from our 2017 Reunion are available here.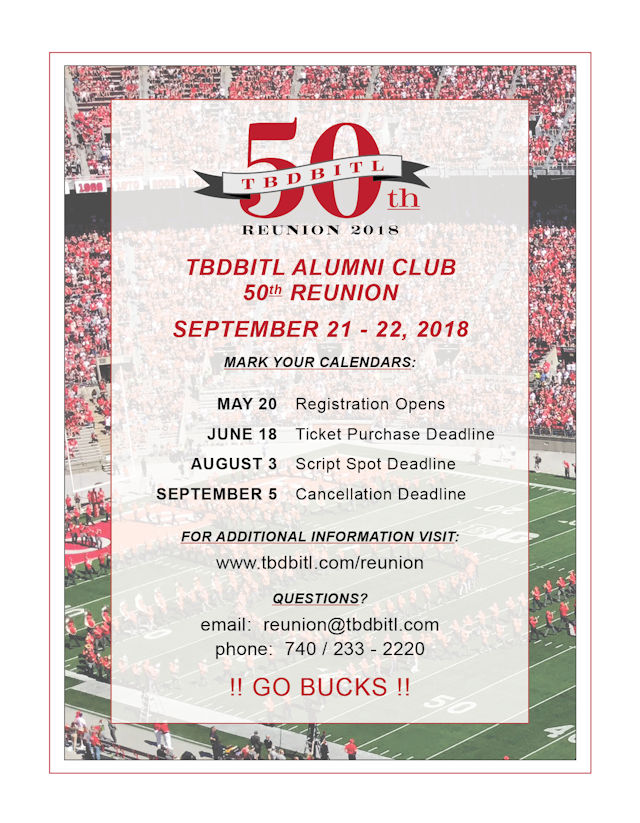 Latest TBDBITLetter Available!
Click Here for current and previous editions.
@TBDBITLAlumni